Practice Areas

We represent individuals and businesses in cases against credit reporting agencies, robo-callers, mortgage servicers, banks, insurance companies, debt collectors, and securities brokers and dealers. We never take cases against consumers. To learn more about our practice areas, you can dig deeper by clicking on the button below and reading about each one. We are here to help you.

Our Mission

Our mission is to protect and enforce the consumer rights of the citizens of South Carolina, statewide. The "big businesses" you deal with should take care of the money and information you entrust, tell the truth, keep promises, and follow the law. We believe that being "big" is not a justification or an excuse for ignoring your rights. We hate bullies. That's why we're on your side.

ABOUT US

Dave Maxfield has represented more than a thousand individual consumers in cases against banks, creditreporting agencies, and insurance companies. Dave is the three-time Chairman of the Consumer Law section of the South Carolina Bar and a member of the National Association of Consumer Advocates (NACA) and Public Investors Arbitration Bar Association (PIABA).
Consumer Protection ARTICLES
You may have seen HBO's new docuseries "Telemarketers."  It's a fascinating deep dive into the world of telemarketing, showing the tactics they use and the people behind the calls. It's a must-watch for anyone wanting to understand why these calls keep coming and what can be done about it. But what can you do if the world of Telemarketers comes calling on your cell phone?   And why, despite the government's best efforts, are they…
Read More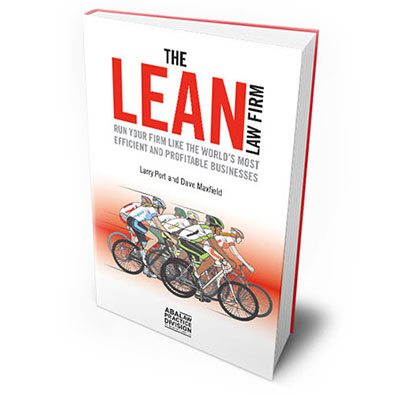 Run Your Firm Like the World's Most Profitable & Efficient Businesses.
With Larry Port, founder of Rocket Matter, Dave is the author of the first-ever graphic novel published by the American Bar Association (ABA). The Lean Law Firm, best-selling book at the 2018 ABA TechShow, shows lawyers how to apply the lean methodologies and systems thinking used by the world's most efficient and profitable companies (Nike, Intel, and Toyota).
Far from a dry read, The Lean Law Firm follows the story of lawyer Carson Wright, who suddenly finds himself responsible for saving a small law firm, as his mentor Guy Chapman imparts the lean techniques that transformed his bicycle factory from the brink of bankruptcy to new heights of profitability.